Dra. Lilian Alcira Corra
Presidente
Ing. Diana Carrero
Asesor Técnico
Mariana Leoni
Coordinadora
Comité Científico de AAMMA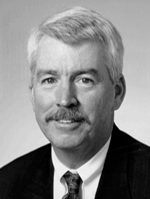 Philip J. LANDRIGAN
M.D., M.Sc., D.I.H., F.A.A.P., F.A.C.P.M. Ethel H. Wise Professor of Community and Preventive, Medicine and Chairman of the Department of Community and Preventive Medicine, Mount Sinai School of Medicine. Professor of Pediatrics, Mount Sinai School of Medicine. Irving J. Selikoff Award, 2008; Collegium Ramazzini.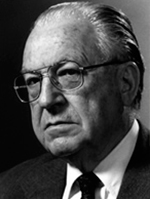 Osvaldo F. CANZIANI
Profesor de Física (INPS), M.Sc en Meteorología (Imperial College of Science And Technology, Universidad de Londres) y Doctor en Meteorología (UBA). Co-Presidente del Grupo de Trabajo II – Vulnerabilidad, Impactos y Adaptación al Cambio Climático, del Panel Intergubernamental sobre Cambio Climático (IPCC). Miembro del PEPACG / UCA (Equipo Interdisciplinario para el Estudio de los Procesos Atmosféricos del Cambio Global – Universidad Católica Argentina). Consultor Internacional sobre Cuestiones Atmosféricas y Ambientales.Asesor de la Dirección de Asuntos Ambientales de la Cancillería y Profesor Plenario de la Universidad de Belgrano.Docente de postgrado en la UBA, UNLP y UCA.Miembro del Cuerpo Técnico de al Corte Permanente de Arbitraje, de la Haya, Miembro del Consejo Editor de la Revista "Regional Environmental Change", de Springer y académico de la Academia Argentina de Ciencias Ambientales.Miembro del Centro Argentino de Meteorólogos, del Instituto Argentino de Recursos Hídricos y del Club de Roma (filial Argentina).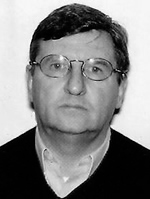 Raúl, HARARI ARJONA
Médico Cirujano. Universidad Nacional, Argentina. Especialista en Investigación y Administración de la Salud Pública. Universidad Central del Ecuador. Doctorado en Medicina del Trabajo e Higiene Industrial. Universidad de Milán Italia. Investigador Principal en proyectos realizados con Universidades de Suecia (Universidad de Linkoping y Lund), Dinamarca (Odense), Italia (Milán, Roma, Pavía) , China (Beijing), Gran Bretaña (Southampton), USA (U de Washington, Harvard y Massachusetts) sobre salud ocupacional y ambiental. Director de Centros de Investigación en Quito (CEST, CESSHI, IFA)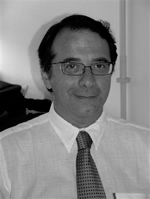 Prof. Marcelo Enrique, CONTI
PhD University of Rome "La Sapienza", Facoltà di EconomiaSPES Development Studies Research Centre and Dipartimento per le Tecnologie, le Risorse e lo Sviluppo.Vicepresident of the International Academy of Environmental Sciences (IAES), Venice. Professor of Environmental Impact Assessment, Environmental Chemistry and Chemometrics, University of Rome. Visiting Professor at the School of Public Health, University of Massachusetts. Editor-in-Chief of the International Journal of Environment and Health. Chair of the Scientific Work Group of Experts who elaborated a document: 'SCIENTIFIC REPORT – CONSULTANCY REPORT ON PULP MILLS' requested by Adolfo Pérez Esquivel (Peace Nobel Price). Appointed expert of the Italian government (Ministry of Work, Health and Social Politics) for the European Chemicals Agency (ECHA) for the REACH implementation in Italy.